Have You Wanted to Dive Deeper into Pendulum Work?
Your intuition is your greatest asset. And I'd wager it's one of your most under-utilized assets as well. Which is why you're here – to change that.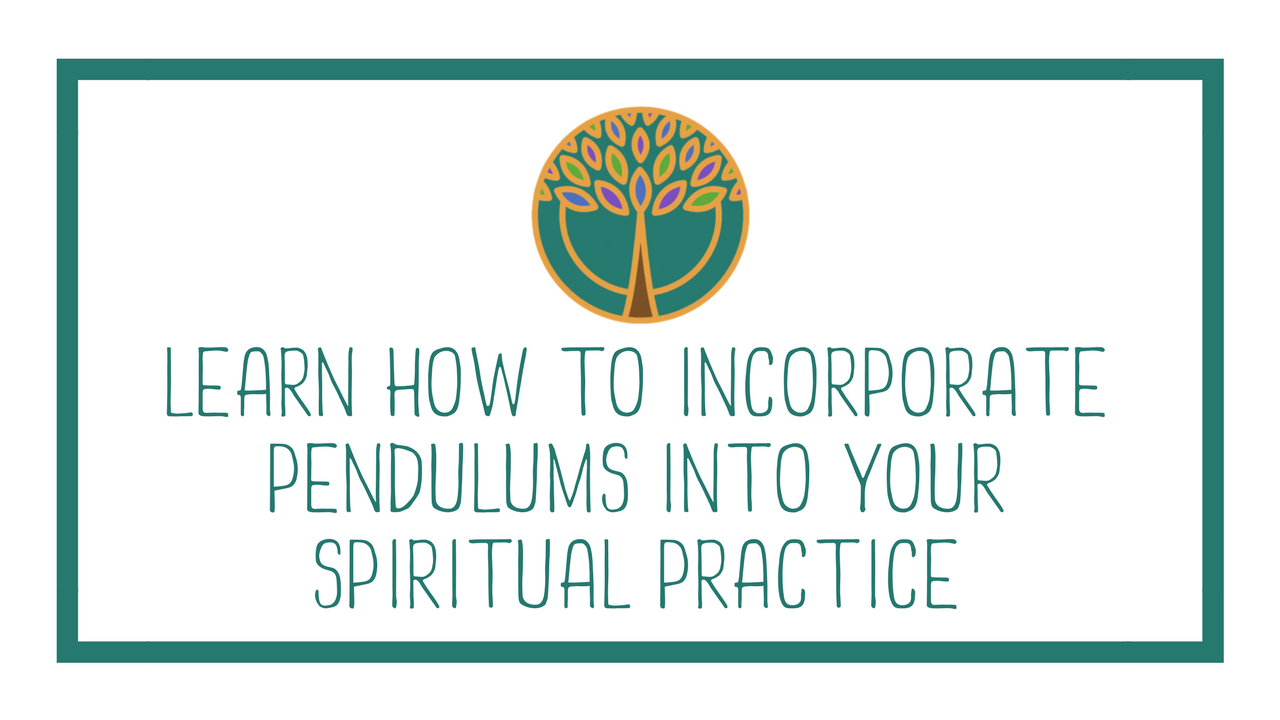 The pendulum is a unique holistic healing tool that, when used regularly, allows us to develop and deepen our intuitive gifts. That first gift is connecting to our Higher Selves for information. And that's one of the major topics we cover in my Pendulum Practitioner Course.
Throughout this course, we'll cover the basics of Intuitive Reading with a pendulum, along with how to utilize this unique tool to expand on your holistic healing practice.
Reading with a pendulum will strengthen your intuitive abilities. Through this tool, we can access information from our Higher-Selves, Akashic Records & Spiritual Guides that we may not otherwise have access to.
Types of readings we will cover in the course include:
Yes/No Readings
Past Life Readings
Chakra (Energy) Assessments
Intuitive readings aren't the only use for a pendulum. This versatile tool can assist with several aspects of your holistic healing and metaphysical practices.
In addition to readings, throughout the course we'll cover how to use a pendulum to:
Connect with Your Spirit Guides and Angels
Assess & Balance Your Chakras
Clear the Energy of a Space or Object
Program Crystals and Crystal Grids for Holistic Healing
And more…
Is this course for me?
It is if you would like to:
Expand & Develop Your Intuitive Abilities
Connect & Communicate with your Spirit Guides
Learn About Your Past Lives in a Safe and Secure Way
Incorporate a Pendulum into Your Spiritual Practice
Gain Confidence in Your Mediumship Abilities
What comes with the course?
I'm glad you asked! My Pendulum Practitioner Course comes with the following:
Lifetime access to all course materials, including:

30-page Pendulum Practitioner Course Workbook
Pages of weekly instruction, journal prompts and exercises
Over 4 hours of video lecture
Private Facebook Community Group with on-going support for you and your pendulum journey. This group will remain open as long as the course is available for enrollment!
Pendulums are an amazing and versatile holistic healing tool - one that anyone can learn how to use. Enroll today to get started on your Pendulum Journey.